A lot of ereaders are available for the Windows Phone platform. Believe me, I have tried them all and most, if not all, fail miserably in providing a decent reading experience to me. I own a Galaxy Note (an Android phone) and Nokia Lumia 710 (a fairly popular Windows Phone) and spend most of my reading eBooks on my Galaxy Note on the Aldiko app.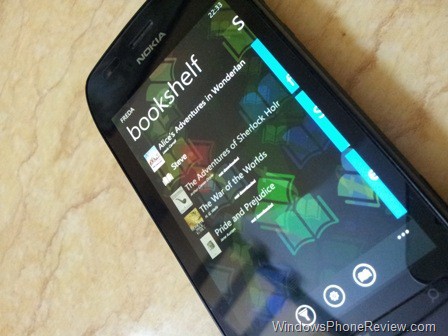 Aldiko is touted as the best reader app for Android but unfortunately it is not available for Windows Phone. However, we do have an app called Freda and believe me, it is amazing.
What is Freda? – It is an eReader for Windows Phone.