Did you know that all Nokia Lumia Windows Phone devices have steps for performing hard reset? Hard reset is suggested only if the phone has stopped responding or is behaving erratically for some reason, which cannot be rectified with a soft reset. Here are the steps on how to hard reset your Nokia Lumia Windows Phone.
In this how-to series, we will show to restore a backup of a Windows Phone 8 on another WP8 device or on the same phone after a hard reset. All WP8 phones store a backup of the entire phone on your Skydrive account. To restore, follow these steps.
I have heard some pretty great things about the Noreve, a popular case company. So, I bite the bullet and ordered Noreve Ambition leather case and it is the one of the best looking cases one can buy for their Lumia 920 windows phone. Here is how the packaging looks like.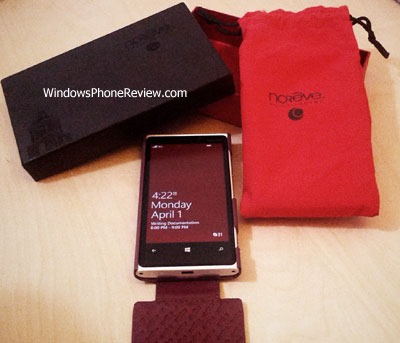 Not a lot of people know that Nokia sells a protective cover case (code number CC-1043) for the Lumia 920 Windows phone. It feels fantastic in hand and the matte finish goes great with the sleek Lumia 920 looks.
If you have just shifted to Microsoft Office 2013 like me, then you can sync your Outlook contacts without using any additional app or even touching the quite pathetic web interface for managing 'people'. All you have to do is log in using your Windows Live/hotmail/outlook ID on your Microsoft Outlook app.
We are getting myriad reports of users getting Error 805a0193 while downloading or updating any app from Windows Phone marketplace on the phone. This is clearly not the first time users are experiencing this weird error and we are pretty sure that the error is from the MS end. This is how the error looks like.