Tapatalk is a Windows Phone app that presents the online forums in an optimized manner on the device. Earlier, there was only one forum app for Windows Phone – Boardexpress. The reviews of that app were not that impressive though. Now, the official Tapatalk app for Windows Phone has been released and we bought it immediately as it is the best forum app for iOS and Android devices. Read more to find more about it.
The Tapatalk app costs $2.99 which is same as its iOS and Android versions. If you have used before, all you have to do is login with your Tapatalk ID and voila, all your favorites and other settings are there on your Windows Phone too.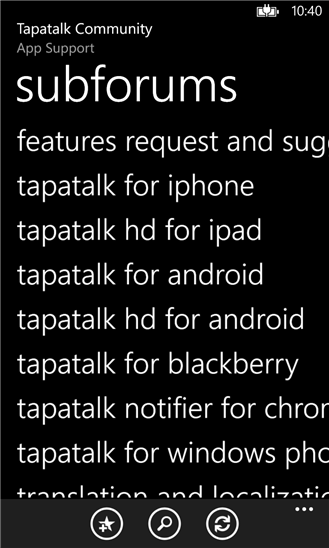 While the app is pretty much same as iOS version, I suggest two things to the developer.
1) An icon for pictures and link uploads.
2) Ability to pin any forum to start screen.
Other than those two bugs, it works great. It looks good and is much, much smoother than the Board Express app. It loads pictures quickly and nicely, which bugged the boardexpress users.
With Tapatalk, you can write posts, open new threads, and even subscribe to the new topics. The company has made it available for both Windows Phone 7.5 as-well-as new WP8 phones. Get it from here