Want to debrand HTC 7 Mozart because Orange is taking too much time to roll out the NoDo update? Follow my guide to unbrand it and get NoDo: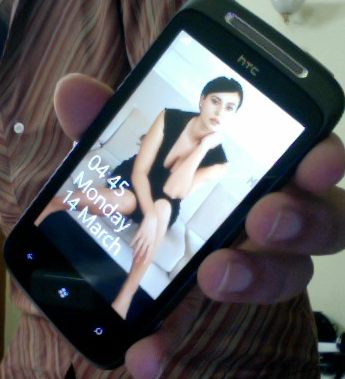 Download the branded ROM (links at the bottom of the post) that is currently loaded on your HTC 7 Mozart. Now, download latest unbranded ROM that has the NoDo update pre-installed (link given below).
Extract contents of both ROMs in different folders. Copy the RUU_signed.nbh from the unbranded ROM to the folder of branded ROM. Do not copy any other file, just RUU_signed.nbh.
Now, run the RomUpdateUtility present in the branded ROM folder and follow the onscreen instructions. Boom! Now, you have NoDo update on your phone and an unbranded phone.
PS: To Flash, you will need to enter Bootloader mode and then connect it to your computer. To do that, completely power off the device (hold down the power button for few seconds). Then, hold the volume down key and press power button again to enter Bootloader mode. Then run the RomUpdateUtility.