Listonic is a free shopping list app for windows phone. The app allows you to sync your shopping lists with all devices irrespective of the platform they run. Listonic is available on iPhone and Android too so if your wife or friend uses a non-windows phone device, you can still share your lists with them.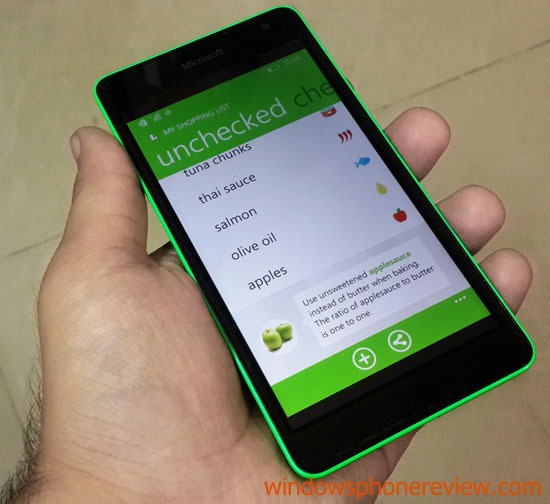 Also if your friend deletes or add something to the list, the changes will be reflected on your device too. Listonic allows you to make a quick list based on your previous choices or the food items previously bought by other Listonic users.
Other nifty features include ability to share shopping lists with others; list sorting and adding prices to the items.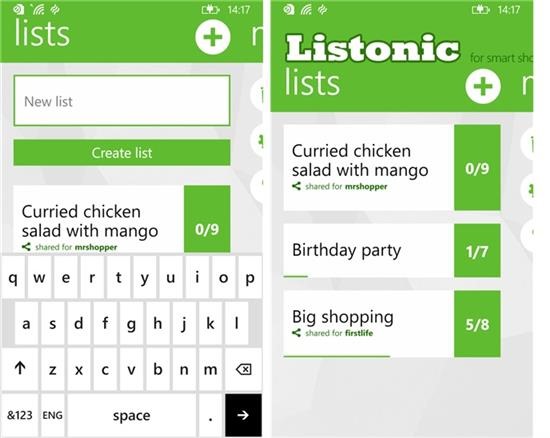 The app installed quickly on my Microsoft Lumia 535 and is totally bug free. A big bonus is that it works offline so you can view or edit your shopping lists even if you do not have an active network connection.