Meet Cover, a brand new application for your Windows Phone 8 smartphone that lets you make Facebook cover photos right from your smartphone.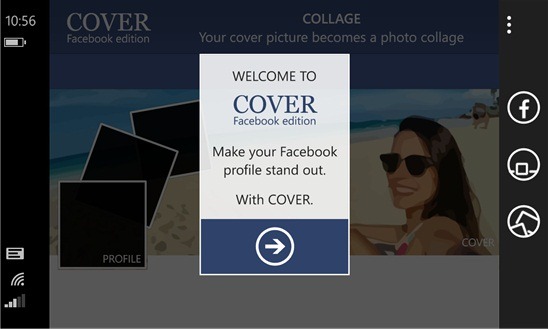 The application has two modes: collage and transparent.
* Collage mode makes a photo collage for your cover image. Select a template, pick your images and save to Facebook. It's that easy.
* Transparent mode generates your cover- and profile images from a single photo. This creates a consistent and integrated look of your Facebook profile. And with the overlay cam, you can easily take pictures that perfectly fit.
The app is just 8MB in download size and worked without any problems on our Nokia Lumia 1320.